Famia Planea Aruba's (FPA) contraceptive delivery service is an added personal touch to its online store. The site is accessible to both members and non-members who can shop in privacy for their contraceptives and schedule a delivery. Orders are delivered by FPA staff with clients having the option to pay cash or debit upon delivery. To ensure a clients' privacy and confidentiality orders are delivered discreetly.
Ghislaine Koeiman, Head of Information, Education, and Communication Support at FPA has been managing the delivery service since it started in August 2018.
"Since the start of the delivery service in 2018, our clients were enthusiastic however, the usage started slow. I believe this was due to the unfamiliarity, and people were still in the transition phase to online services. Moreover, clients believed that the delivery transportation would have been in a car completely covered in images of condoms, sperm cells and pills, which made them skeptical of using the service due to embarrassment", says Ghislaine.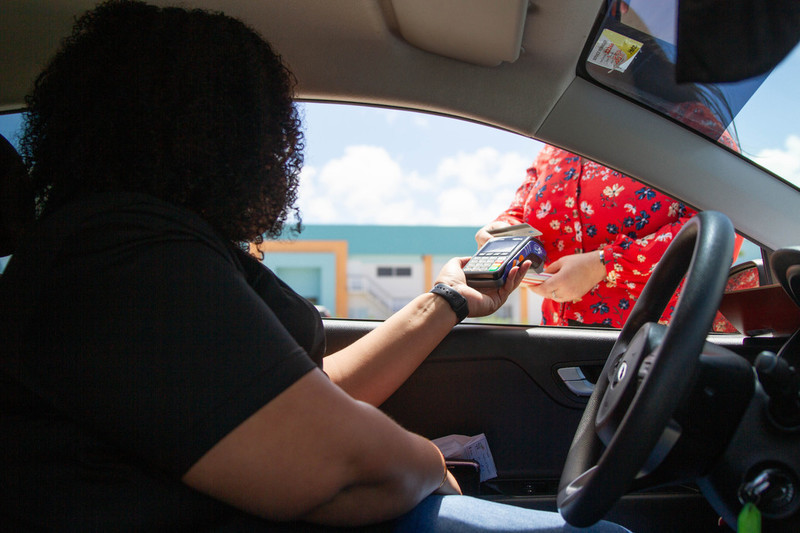 As with any new service comes challenges as well as opportunities. "Some of the challenges we face are the overload of deliveries on one day." Even though Aruba is a small island and there are traffic jams only at specific hours in the day. "Sometimes I get stuck in traffic and try to rush myself to deliver the products in the time slot and at times I find myself in places that I barely recognize and discover new locations."
"The part I enjoy is the communication with the clients. Building a relationship with the client and vice versa provides a smoother transition of service but also provides the comfort and safe feeling for the client".
Ghislaine says the service often calls for more than the delivery of contraceptive orders, as clients may have questions or need support about their health.
FPA's bespoke healthcare delivery has seen successful growth since it started, with an increase of 115% during 2019 and 170% in 2020. "There has been an immense increase in the service in 2020 due to the pandemic. We already had the service in place, so we just had to fill in the gaps; for example, providing more hours and dates for clients to make use of the service."

<img src="https://tracker.metricool.com/c3po.jpg?hash=8b2b54e62fc802a9ae3ee7903a883415"/>
region
Americas & the Caribbean
Subject
Gynaecological, HIV and STIs
Related Member Association
Foundation for the Promotion of Responsible Parenthood - Aruba