During the course of their studies, most students are required to develop projects and presentations about sexual and reproductive health. In the latter years of study, students start to prepare for more career-oriented studies and they are keen to learn more about how an organization like Famia Planea Aruba (FPA) operates. 
As an NGO, FPA is a great source of support where students can learn more about the nature of social work including counseling, management, and get hands-on experience. The FPA team also support students to learn about its mission and vision, as well as management and structure nationally and internationally. It is an opportunity for them to learn that FPA is a of the International Planned Parenthood Federation (IPPF). 
Students, Zavannah and Xian, are currently studying social work as one of their majors at the EPI vocational school.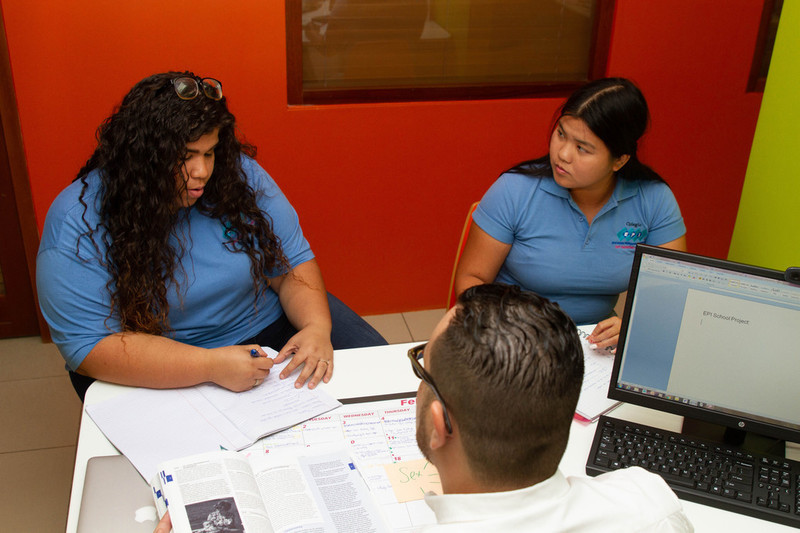 "FPA is one of our favorite organizations to work with, they are very accommodating to our deadlines and provide tailored information. We have already done various projects with them and we still choose FPA every chance we get", Zavannah says.
FPA offers internship opportunities for both vocational and university students. This experience can have a huge impact on a student, and some often go on to become part of the team. 
"When we do school projects with FPA we can really get a view of what our futures as social workers can look like. We always receive answers to all our questions, they have always have their mission and vision statements at hand which for our projects are very important", Zavannah adds.
"We can always count on FPA to provide visual materials as well. We sometimes have to finalize our projects with different presentations and we can always ask for pictures, videos and graphs to make our project wonderful", Xian comments.
FPA places great value on its ability to inspire and support young people with their studies and future careers such as social work where they, in the future, can help and support others.
Subject
Anguilla, Antigua
Related Member Association