A passionate advocate for comprehensive sexuality education, Jonathan is Famia Planea Aruba's (FPA) IEC coordinator and manages the scheduling, guiding, and delivery of school projects. As part of this role, he works closely with students to help support and shape their projects. 
"We are approached almost on a daily bases, throughout the school year, by students needing appointments for their school projects. These projects can vary from information about sexual and reproductive health and rights to the internal structure of FPA as an organization. That is why it is very important to first ask what kind of project the student has been tasked with. Questions such as school, grade level, course name, number of students, project goal and due date are among just a few of the primary questions that must be asked when scheduling a school project", Jonathan says.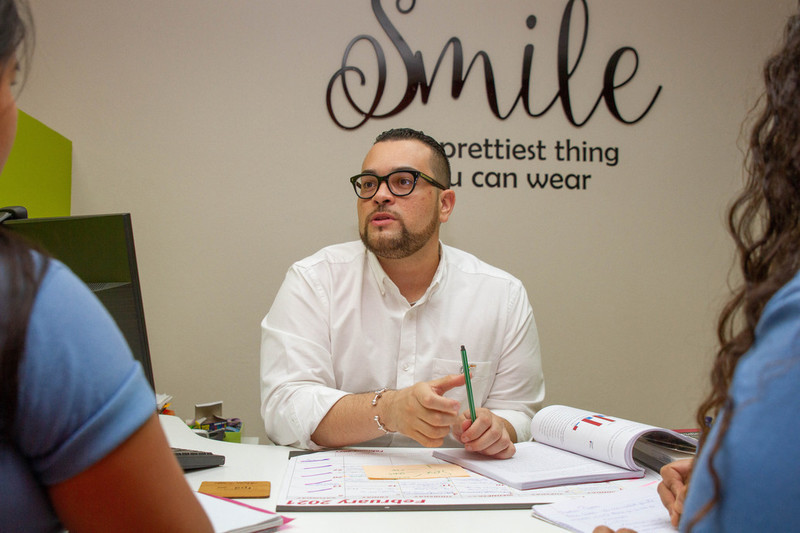 FPA has developed information packages that are topic-ready for most of the general projects. These are used as an information base, while the presentation and appointment are tailored to each individual student. 
"We will sometimes receive multiple students or groups for the same project, this is bound to happen when an entire class receives the same project, it is then up to me to make each appointment different while providing the same information. Digital presentation is usually my tool of choice. This provides me the possibility to incorporate all the necessary information, but I can always make a few tweaks to personalize each presentation", says Jonathan. 
During project weeks at most of the schools, the FPA office can be busy with visiting students. 
"After the start of the COVID-19 pandemic most of the school project appointments became digital meetings. Removing the human contact can sometime provide new challenges for both the students and us. This demands that the student be more prepared than before with sharper questions, since the traditional conversation that usually leads to more questions is different when using digital methods, but we will do our best to help the student in every way possible", Jonathan mentions.
Subject
Gynaecological, HIV and STIs, Anguilla