During the 1970's Aruba's population was rapidly growing; yet one-third of all pregnancies were unplanned. With the arrival of Famia Planea Aruba (FPA), local communities were able to access health and contraceptive care. For more than 50 years FPA has evolved and adapted its healthcare provision to meet the needs of the growing and changing community. Access to contraception continues to be FPA's most in demand healthcare provision. 
"As a recently graduated Social Worker, I feel it is very important to provide both, men and women, with information and products regarding sexual and reproductive health and rights. We hear far too often that preventing an unwanted pregnancy should be the woman's responsibility, especially from our male counterparts", says Lisen, one of the Information, Education, and Communication Support Staff at FPA.
During a one-on-one consultation at the FPA office, everyone is provided with information individual to their own needs as well as that of their partner. This information is provided by a trained IEC member of the team. 
"I believe in the values of FPA, and that information is the key to health and a prosperous future. When counseling an individual, I try to take time to get to know the person the best I can in what is usually a short period. By building a trust relationship with each client they are more inclined to open up and ask the questions they truly need help with. What for one person might seem a small issue might be something huge for another one when as a counselor you are able to assess each individual, you can achieve so much", Lisen says.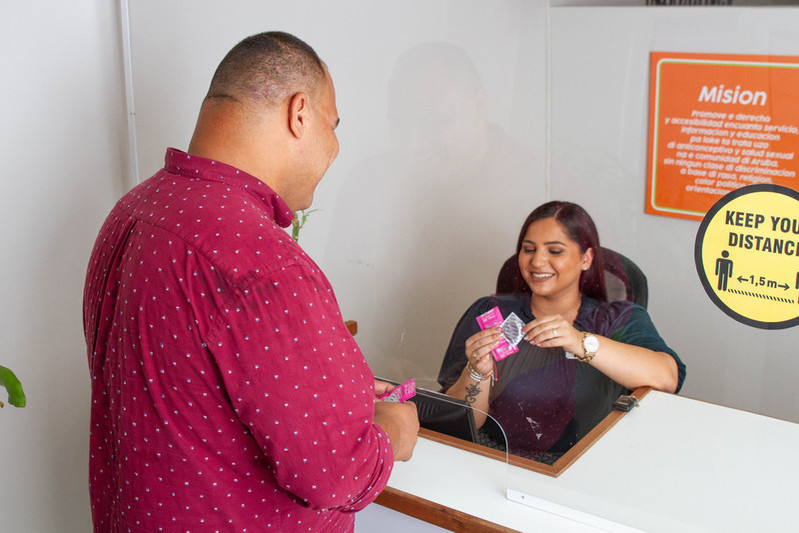 What sets FPA apart from a pharmacy is the integrated care provision. This includes guidance provided with the contraceptives, the individually tailored care for each client, and working in close partnership with family practitioners, midwives and the local general health insurance provider.
"There are some clients that you see so often that they almost become like family in a way, as soon as you see them you can already anticipate their needs. I am just 25 years old which means that some of the clients are my age, some older, some younger. Seeing someone you helped out in public and having them greet you or tell you that you did a great job helping them is such a wonderful feeling, I don't know if I will ever get used to it", Lisen says.
Subject
Gynaecological, HIV and STIs, Anguilla