The inspiration for delivering comprehensive sexuality education to young people digitally was propelled by the COVID-19 lockdown. Like other frontline healthcare providers, Famia Planea Aruba (FPA) was faced with unforeseen challenges about how to continue reaching their communities.
Undeterred, the small team of four embraced the challenge to create, develop, and launch FPA's first Online Puberty Educational News Program (OPEN). 
With a background in marketing and extensive management experience, FPA's Executive Director Evelyn Yarzagaray, led the project and team to successfully bring the digital platform to life. 
"In the last few years, FPA's in-school Comprehensive Sexuality Education program was growing rapidly, and then all of a sudden we hit a wall; our Island was in complete lockdown and all schools were closed. At first, we were very sad, since we were fully booked for the upcoming few months, and would lose the opportunity to reach thousands of young people", Evelyn remembers. 
Typically, during April and May FPA usually focuses on students between the ages of 11 and 13 and supporting with the transition from elementary school to secondary school. At this age young people are starting to experience changes to their bodies and hormones.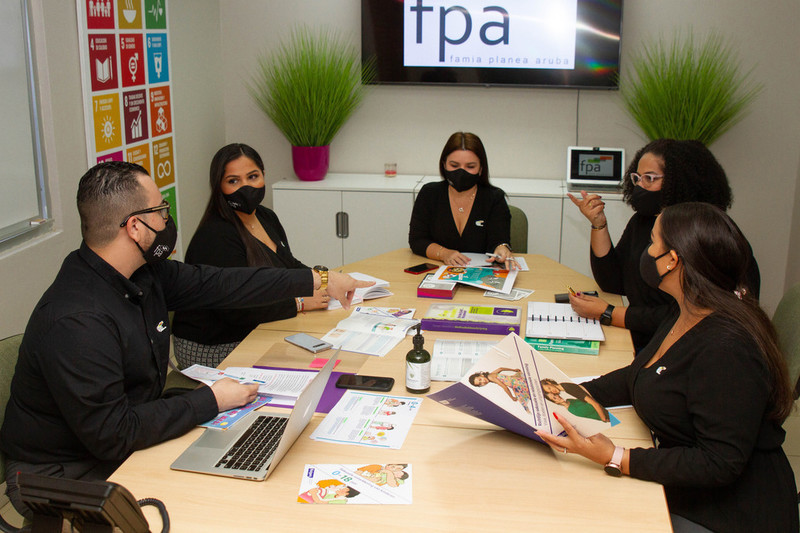 "We were all of a sudden bombarded with parents who started requesting one-on-one counseling sessions for their kids, but due to safety regulations, this was not an easy option. That was when we started looking for a way to reach both parent and child in the safety of their own homes. By converting materials used during our in-person CSE's we developed an educational video that can be viewed by both parent and child", says Evelyn
The OPEN platform has been designed with a colorful background, emojis, and animation to appeal to its target audience. Users can access valuable information through the FAQ section, international news, and video content such as an interview with a Family Physician. 
"The filming and editing were the longest and most difficult part of the entire process, but once it was launched, we immediately saw that is was completely worth it, reaching over 42,000 people on social media", Evelyn says. 
Subject
Gynaecological, Anguilla, Antigua, Aruba