Two clients of sexual and reproductive health counseling services agree that trust is one of the most valued aspects.
Danitza Gonzales, the 28-year-old personal trainer, came to Inppares on the recommendation of a friend: "I felt great with the counseling. The same doctor gave me all the confidence to be able to tell her my issues and my doubts that are still taboo, she knew how to guide me".
Kiamara Meneses, 25, a sociologist, says that she found out about the institution through Facebook and when she arrived at counseling with her partner she felt confident: "We liked the way the explanation was provided and it was all very clear, so we kept coming back all of 2019, until 2020, because I was considering having a subdermal implant and I came to consult", she commented.
"What I liked the most about the counseling service was that there was no such luck of judging people, which had happened to me in other health facilities, where if I asked for a longer-lasting method, such as an implant or an IUD They put limitations on having children before or things like that. Here I understood that there are no restrictions to use a particular method and that seemed super important to me", adds Kiamara.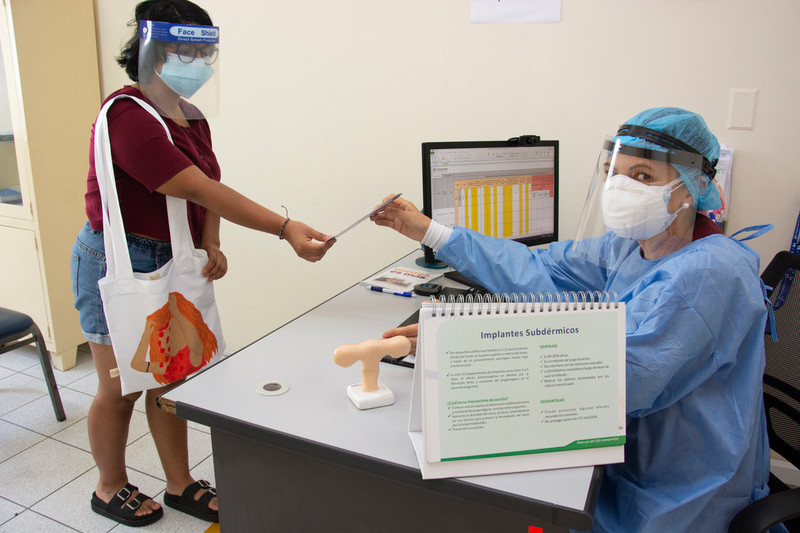 Among other aspects that the users highlight is the accessible price and the central location. "The cost seemed adequate to me, in addition to the treatment they gave me. So I stayed. When someone asks me where to go to seek contraceptive counseling or advice, I share the experience I have had, in addition to the fact that the place is very central and the price is very convenient,"says Danitza.
"What I mainly like are the services Inppares has, in addition to counseling, the ease of accessing the methods, because they always have campaigns and also the HIV test; in addition to the Future Youth Center; so, it is a fairly comprehensive place and I would definitely recommend it. It contributes a lot to the lives of young people because information empowers. Young women can have a differentiated service that meets their needs, empowers them to make informed decisions about their bodies", concludes Kiamara. 
Danitza agrees that "Services like these have a great impact on the lives of women and men in order to make informed and responsible decisions; they should promote them more in schools and universities".
region
Americas & the Caribbean
Subject
Gynaecological, HIV and STIs
Related Member Association
Instituto Peruano de Paternidad Responsable - Peru