'Are you interested in advocacy and reproductive health and rights?'
These were the words which caught Mario Boothe's attention and prompted him to sign up to be part of the Jamaica Family Planning Association (JFPA) Youth Advocacy Movement (YAM) five years ago.
At the time, Boothe was 22 and fresh out of college, searching for opportunities to gain experience.
It's so much more than sex and condoms
"I was on Facebook looking at different things young people can do, and it popped up. I had just left college with an Associate Degree in Hospitality and Tourism Management. I was unemployed and I just wanted to be active, give myself the opportunity to learn and find something I can give my time to and gain from it," Boothe said.
Being no stranger to volunteerism and having a desire to do advocacy, Boothe decided to sign up for YAM to get a new experience and broaden his knowledge base.
"It's so much more than sex and condoms. It's really human rights and integrated in everything we do. Reproductive health affects the population, it affects your income, your family planning, how people have access to rights. It cuts across men, women, LGBT people and encompasses everything. My love for working with YAM and being an advocate for sexual and reproductive health rights deepened and I could expand further in my outreach," he said.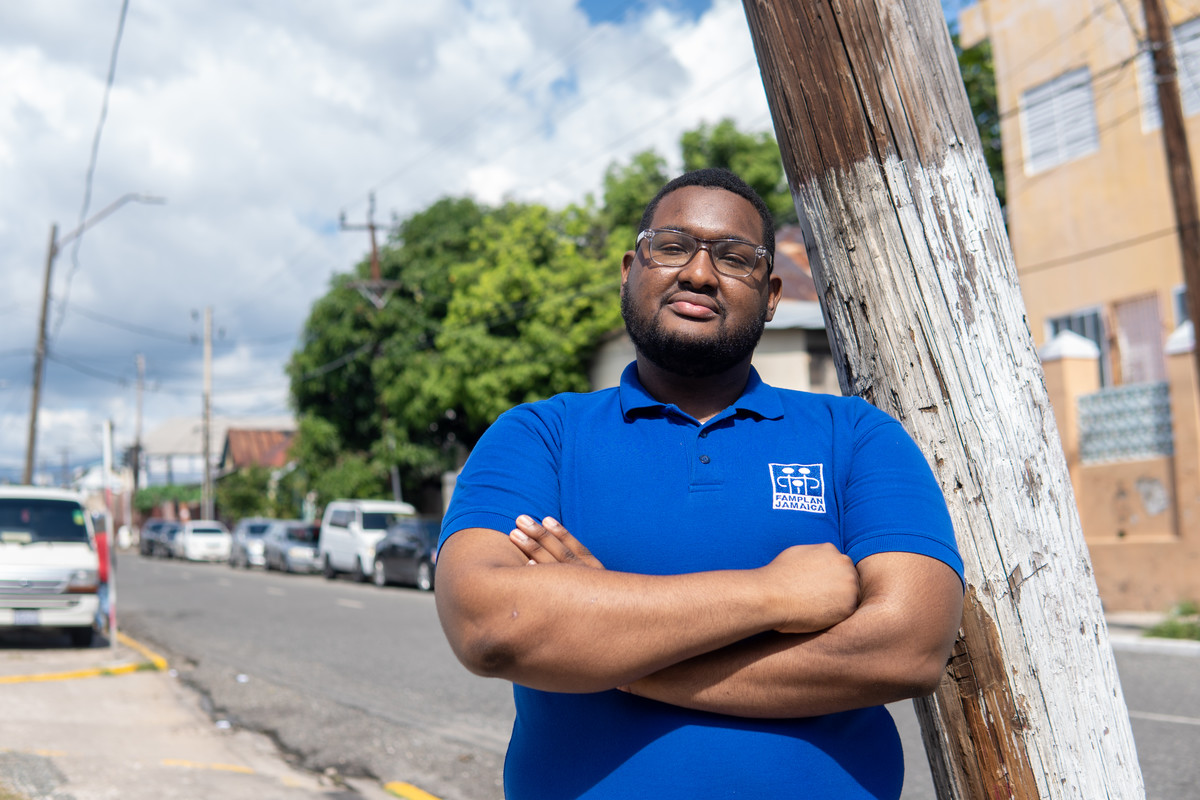 Now, Boothe has no regrets with his decision as he has gained a second family and a safe space, he can call home.
Additionally, YAM has equipped him with skills and given him opportunities he would otherwise not have.
"I have done public speaking which has opened lots of doors for me. I have traveled and met with other Caribbean people about issues [around SRHR]. There's an appreciation for diversity as you deal with lots of people when you go out into communities, so you learn to break down walls and you learn how to communicate with different people," Boothe said.
With YAM, Boothe has delivered projects, presentations with schools and churches, and training sessions in condom use and addressing other sexual health issues.
Reluctance to talk about sex
But, the greatest challenge to his advocacy is people's reluctance to talk about sex.
"Once they hear sex it's kind of a behind the door situation with everybody, but they are interested in getting condoms," he said. "When it comes to that it is breaking taboo in people's minds and it might not be something people readily accept at the time. LGBT rights, access to condoms and access to reproductive health for young people at a certain age — many people don't appreciate those things in Jamaica."
Other challenges regarding sexual and reproductive health and rights, Boothe said, include access and misinformation.
"Within the framework of the family and giving youth individual rights to access their own reproductive health. So, can they go to a doctor, nurse without worrying if they are old enough or if the doctor or nurse will talk back to the parents? Access is about giving them the knowledge and empowering them to go for what they need.
"The stigma is the misinformation. If you're going to the clinic people automatically assume, you're doing an HIV/AIDS test or abortion. [So] after the community empowerment, because of the stigma maybe 15 per cent will respond and come to the clinic. The biggest issue is misinformation," Boothe said, adding that diversification of the content and how messages are shaped could possibly help.
To address these issues Boothe wants to see more young people involved in advocacy and helping to push the message of JFPA in a diversified way.
"It is a satisfying thing to do both for your own self development and community development. You're building a network. If you put yourself out there you don't know what can happen," he said.
Related Member Association