IPPF is pleased to announce the appointment of Eugenia Lopez Uribe as Regional Director and Dona Da Costa Martinez as Deputy Regional Director of the Americas and Caribbean. They will be based in the Americas and the Caribbean Regional office (ACRO), based in Bogota, Colombia and Port of Spain, Trinidad and Tobago, respectively. 
IPPF would like to thank partner organizations for their continuous support during the transition phase, as well as to the IPPF transition team led by Anamaria Bejar who will return to her position as IPPF Global Director of Advocacy.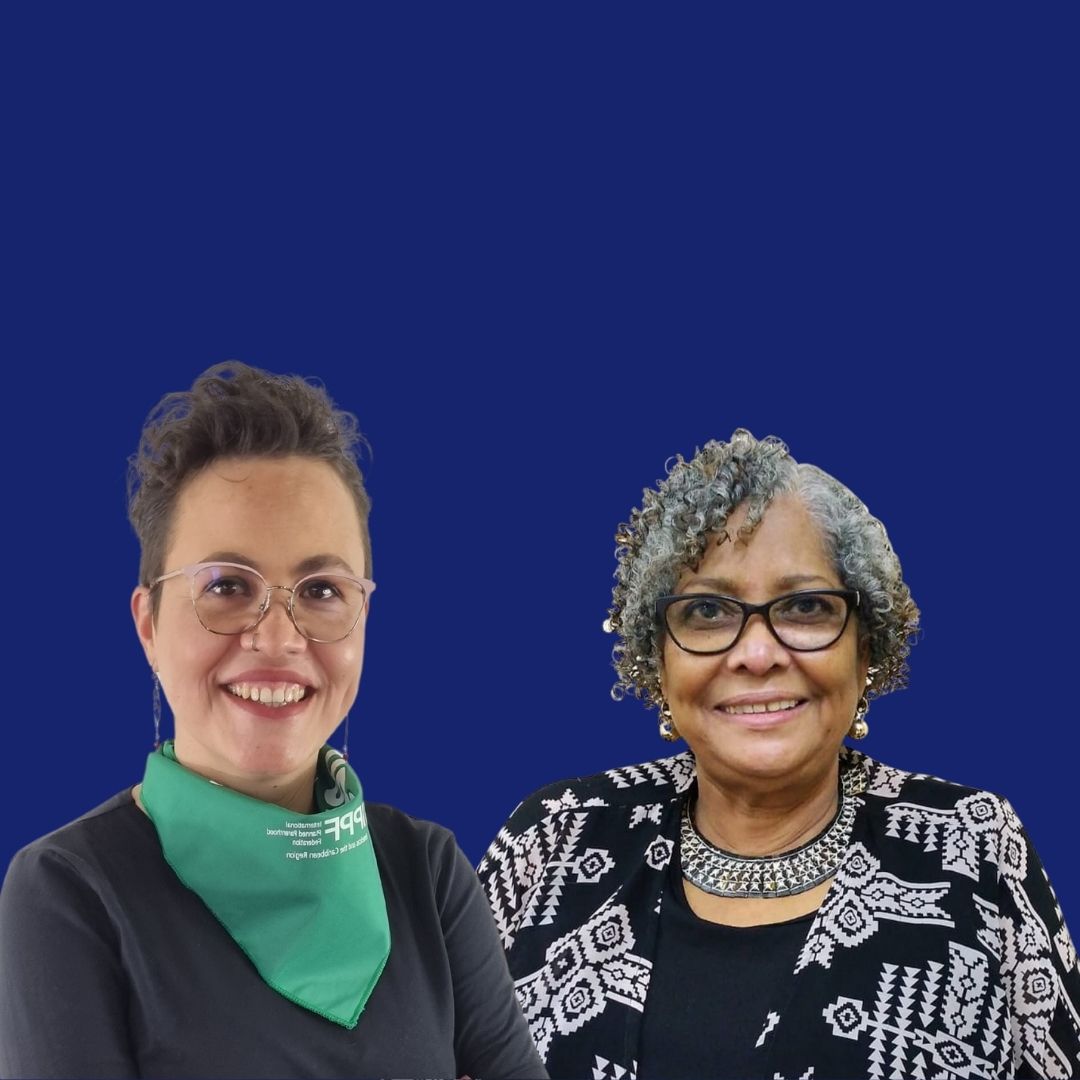 Eugenia López Uribe – IPPF ACRO Regional Director
Eugenia is an experienced advocate for gender equality and sexual and reproductive rights, promoting innovation in the delivery of health services from a human rights perspective. She began her professional career as a volunteer with the Gente Joven (Young people) Programme of MEXFAM, IPPF's Mexican member association. 
She has worked with rural and indigenous people, adolescents, youth, LGBTQI+ populations, sex workers and women with HIV in Latin America and the Caribbean. For more than a decade she was the executive director of Balance, a sexual and reproductive rights NGO working on regional advocacy in favour of sexual rights. Internationally, Eugenia has engaged on the follow-up of the commitments of International Conference of Population and Development (ICPD), the Beijing Conference on Women's Rights, the Convention on the Elimination of All Forms of Discrimination against Women - CEDAW and UN General Assembly on AIDS.  She co-founded the Abortion Fund for Social Justice: MARIA, the first initiative of its kind in Latin America. Her experience includes ten years as part of the management team of the Integrated Model of Health Care for Rural Adolescents of the Mexican Social Security Institute - IMMS Oportunidades. Eugenia will be based in Bogotá - Colombia. 
Dona Da Costa Martinez – IPPF ACRO Deputy Regional Director
Dona began her work in sexual and reproductive health, thirty-five years ago, when she joined the Family Planning Association of Trinidad and Tobago – FPATT in 1985.  
In her formative years in the Association, she was responsible for research, planning and evaluation and the development of programmes to ensure the achievement of the Association's mission.  From 1990 she served as the Deputy Executive Director of the Association before taking on the mantle of Executive Director in 1999.  
Under her stewardship, the Association expanded its work in many other areas with a focus on integrating sexual rights in all of its programmes.  This included expansion of its advocacy work in abortion and LGBTQI rights, comprehensive sexuality education, gender-based violence, HIV prevention and ensuring universal access to sexual and reproductive health services to most at risk populations including sex workers and adolescents.  
She serves as Co-Chair of the Caribbean Vulnerable Communities Coalition (CVC), is the Chairperson of the Trinidad and Tobago Non-Communicable Diseases Alliance and serves on several other committees at the national, regional and international levels.  
Dona is the holder of an Executive Master's in Business Administration from the Institute of Business, University of the West Indies, Trinidad and Tobago. Dona will be based in Port of Spain. 
Under new leadership, IPPF ACRO will continue to provide support and strengthen our Member Associations in the Americas and the Caribbean to ensure they can deliver quality sexual and reproductive healthcare to those in need - no matter what.
country
Colombia, Trinidad and Tobago
region
Americas & the Caribbean
Subject
Gynaecological, HIV and STIs, Contraception